And another of The 'Queen's Own' ...
Second Lieutenant Francis George Wake Marchant who went to France on the 31
st
March 1916 ...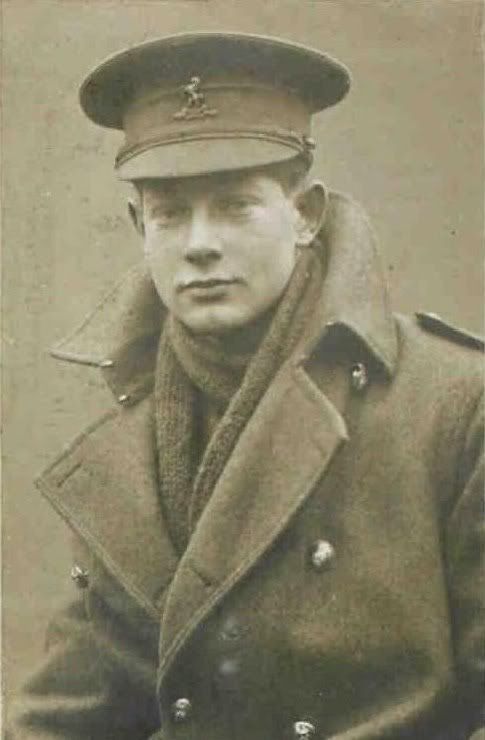 Following his commission into The 'Queen's Own' Royal West Kent Regiment on the 19th October 1915, Second Lieutenant Marchant was seconded into the Royal Flying Corps the same week. The only son of Francis and Ethelind Torfrida Marchant of Woodside, Hayes Common, Keston, Kent, Francis was born on the 4th March 1897 in Chelsea and was educated at Eton and Sandhurst. Francis qualified as a pilot on the 22nd November 1915 at the Military School Farnborough and went to France as a member of 3 Squadron, Royal Flying Corps. At 11am on the 22nd October 1916 while he was piloting a Morane-Saulnier Parasol L, Serial Number A247 with 2nd Lieutenant Cecil Collins Hann as his observer, having taken off from the Squadron's base at Lahoussoye, Francis was attacked by Oberleutnant Hans Berr of Jasta 5 over Sailly in the Somme. Their machine was brought down. He is buried next to 2nd Lieutenant Hann at Heilly Station Cemetery, Mericourt-L'Abbe – He was 19 years old.