I was in Canterbury Cathedral this morning and looked at one of several memorial books of names of the fallen from 1914 to the present day.
One of them is that of the Queen's Own Rifles of Canada - not something you'd expect to find, but the Canadian regiment had close links with The Buffs (East Kent) Regiment.
One part of the page on display caught my attention:-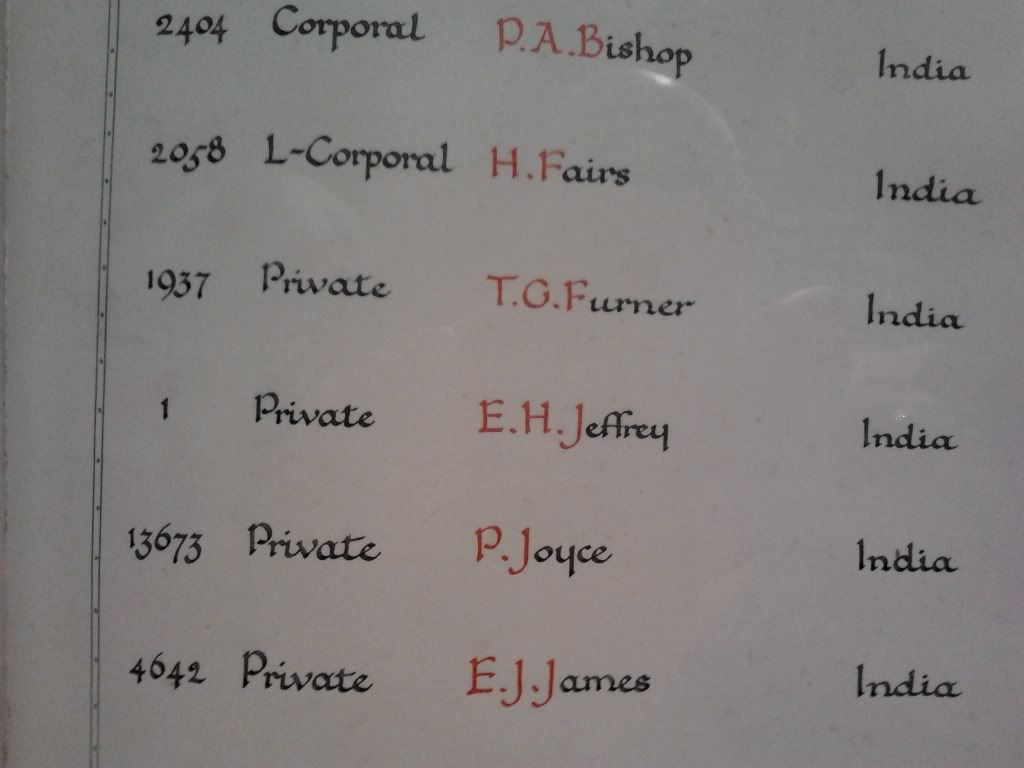 On checking the CWGC website I found that all but one of the individuals listed on the image have their army number correct and they did indeed die in India (and are listed on a war memorial in Delhi).
However, Private E H Jeffrey is listed on the Menin Gate which rather implies that he did not die in India, and his army number is shown to be a 4 digit number on the CWGC website.
Can anyone shed any light on why he was given 1 as his army number? Or the confusion between Delhi and Menin...........?