Our local museum has an unfired Canadian made 18 PDR QF shell (plugged but never filled - or so the local bomb squad is satisfied, who have certified it "Inert Range Scrap")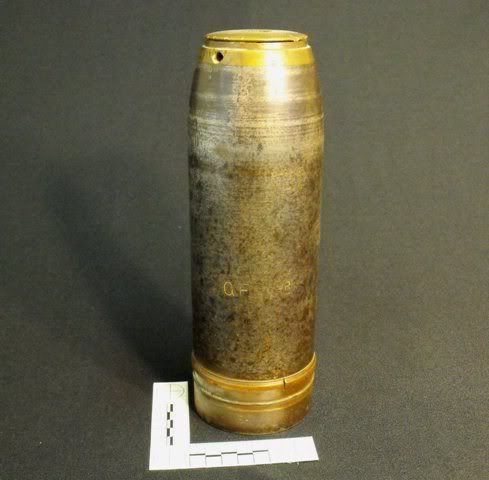 The marks are:
We would be interested in
kn
owing what the
I

T
mark means, similarly the
FS
and the
MP
"Scotia" as a Makers Mark gives us the idea that it was made in Nova Scotia, but we have been unable to narrow that down to a specific company.
Lastly the date, 11th Nov 1915, puts the projectile in production at the height of the 1915 Shell Crisis. We understand that shells were supplied for the 18PDR by both Canada and Australia (among others) We are intrigued by our example's removal, unfilled but plugged, from the supply chain.
Any help you may be able to provide in these matters would be much appreciated.