Two pictures I recently picked up, both marked up on the reverse from a press agency.
The first is of a Miss Poppy Ginnett 'The daring flapper' who is taking part in the Officers Circus at Brixton. It says 'miss Ginnett rides these six horses standing on the back of the highest' Apparently she went on to marry one of the Sanger Circus family. I'm fairly sure Poppy served as a VAD. Anyone know more?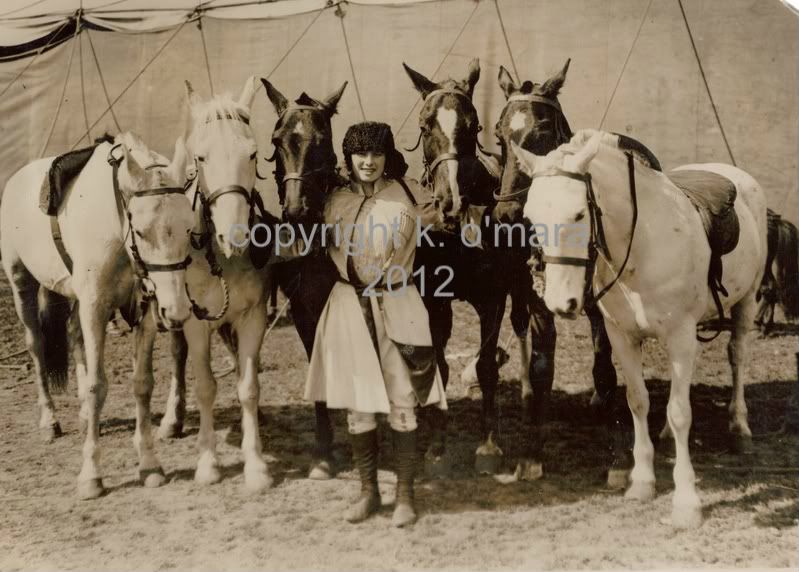 The other shows the wedding of Miss Vivienne Rosalienne Fulljames and Mr Robert Prentice. She was a nurse and he as an ambulance driver. This is St Peters church in Southsea.
'The nurses of St John Hospital in Kingston Cross, where the bride was also a nurse formed a unique guard of honour-making an archway of splints and bandages.' Any further info on these two? It doesn't say which branch of nursing service the bride was with.